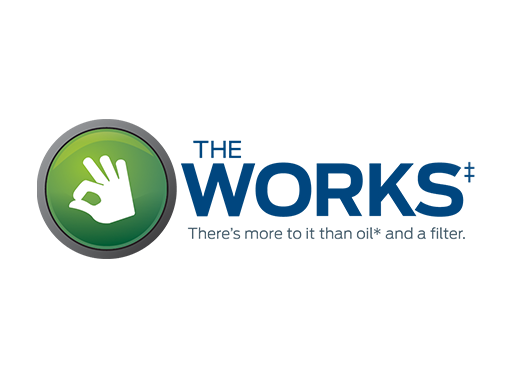 With The Works you get so much more than an oil change. A comprehensive check of every hose, belt, and fluid. Plus, have peace of mind that your vehicle is running healthy with a multi-point inspection and Vehicle Report Card. Ask for The Works at your next oil change.

It can be hard to find time for an oil change. That's why Quick Lane offers no-appointment service. We make it easy for you to maintain your vehicle with longer hours and an overnight key box.

Never worry about storing your tires again. Let us keep your tires in our new storage facility. Temperature controlled and out of the elements. We'll have them available for you when it's time to switch them up!
Quick Lane Tire & Auto Centre Regina
When you need service, you need it done fast and done right. That's exactly what we offer at Quick Lane Regina. You don't need to book an appointment for your oil change or tire rotation; just show up and we will get you on the road as quickly as possible.
If your vehicle needs a little more TLC and time in our shop, we have a courtesy shuttle service to take you where you need to be, then pick you up when your car or truck is ready. When you bring your vehicle in, we want you to relax and enjoy your stay. Grab a cup of freshly brewed coffee, tea, or water, and snack on a bag of popcorn.
Our experts are certified to service all makes and models. Whether you need an oil change, wheel alignment, or tire services, we've got you covered. It's important to address any minor issues with your vehicle in a timely manner to avoid major expenses down the road. Stop by Quick Lane Tire & Auto Centre for a comprehensive Vehicle Checkup Report for an in-depth inspection of your car or truck's key components to easily monitor maintenance needs.
Check out our special offers and coupons for a discount on your visit.
Quick Lane Tire & Auto Centre
Capital Ford Lincoln
1201 Pasqua Street N
Regina, Sask, S4X 4P7
Visit Us – No Appointment Necessary
Monday to Saturday
7:00 to 6:00pm
Sunday
Closed